Welcome to Mansfield Business Connections
Over $9,000,000 in referrals, and counting!
Welcome to Mansfield Business Connections! We are a referral based organization of Mansfield, Ohio area businesses. Our members exchange quality referrals for products and services to other Mansfield Business Connections members.
In effect, we are an extended Sales Force for our co-members.
Take advantage of our extensive small business resources for success! Our mission is generating business referrals for member businesses, replacing cold calls with qualified referrals. Each week, we exchange leads and referrals for friends, family and business associates looking for trusted service and product providers in our area.
Whether you seek a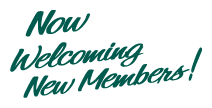 professional referral group or exceptional business resources within Richland and sourounding areas, call on any of our members with complete confidence.
Contact any of our members. You'll receive a warm welcome and absolutely professional attention! Click on the name at the left, or click here for our member directory.
We are actively recruiting new members! Business categories are represented on a non-compete basis. Click on "How Can We Help" to fill out an application!
Mansfield Business Connections is privileged to have a diverse membership, representing some of the finest businesses in the Mansfield area. We don't charge referral fees and we do track referrals. We only ask that members attend meetings regularly, pay dues on time, and abide by the Mansfield Business Connections Covenants.
Nate Purdy
22
3862
$10,157,980.00