Jason Neal Construction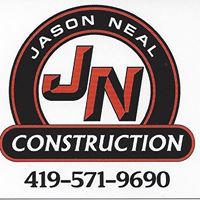 Address:
6427 County Road 20
Mount Gilead, OH 43338
Phone:
(419) 571-9690
Contact:
Jason Neal
Website:
www.jnconstructionohio.com
JN Construction is a family owned and operated business with over 20 years of experience in all areas of construction. We provide quality construction and complete restoration services. Our services include new home construction, additions, renovations, remodeling, commercial, fire and water restoration, excavation and concrete. Whatever your project needs, we have the knowledge and experience to handle it for you – from start to finish.