Tridico Sign Company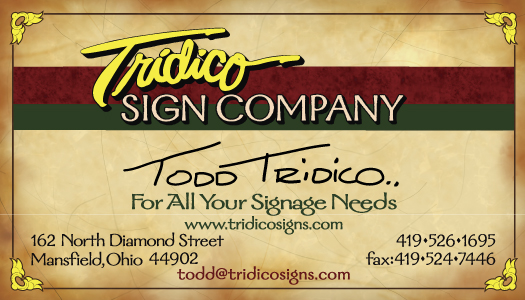 Address:
162 N. Diamond St.
Mansfield, OH 44902
Phone:
419-526-1695
Contact:
Todd Tridico
Website:
http://www.tridicosigns.com
Your name will have never looked so good
Tridico Sign Co. has been at the same downtown location for over thirty-five years. We supply our customers with award winning logo designs and quality signage. As well as custom neon, screen printing, vehicle graphics, window lettering, banners, yard signs, trade show displays, digital printing, complete desig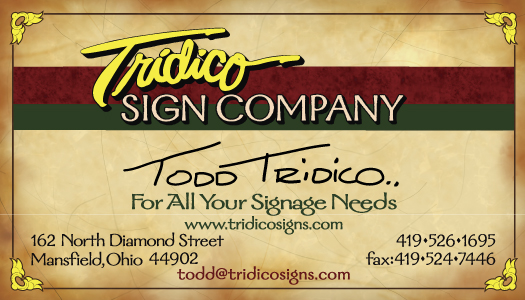 n and project consulting.
No matter what business you're in, few things are as important as how you present yourself. In person, it's personality. In print, it's signage. And how you sign your business ought to be as personal as how you sign your name.
Before you let someone put your name on a sign that looks like everybody else's, consider a sign from the Tridico team…… Your name will have never looked so good !