Family Values Coupon Magazine

Address:
PO Box 9012
Lexington, OH 44904
Phone:
419-566-1102 in Mansfield
Toll-Free:
740-360-6005 in Marion
Contact:
Shane Hostetler
Website:
http://www.mansfield.familyvaluesmagazine.com
Free Local Coupons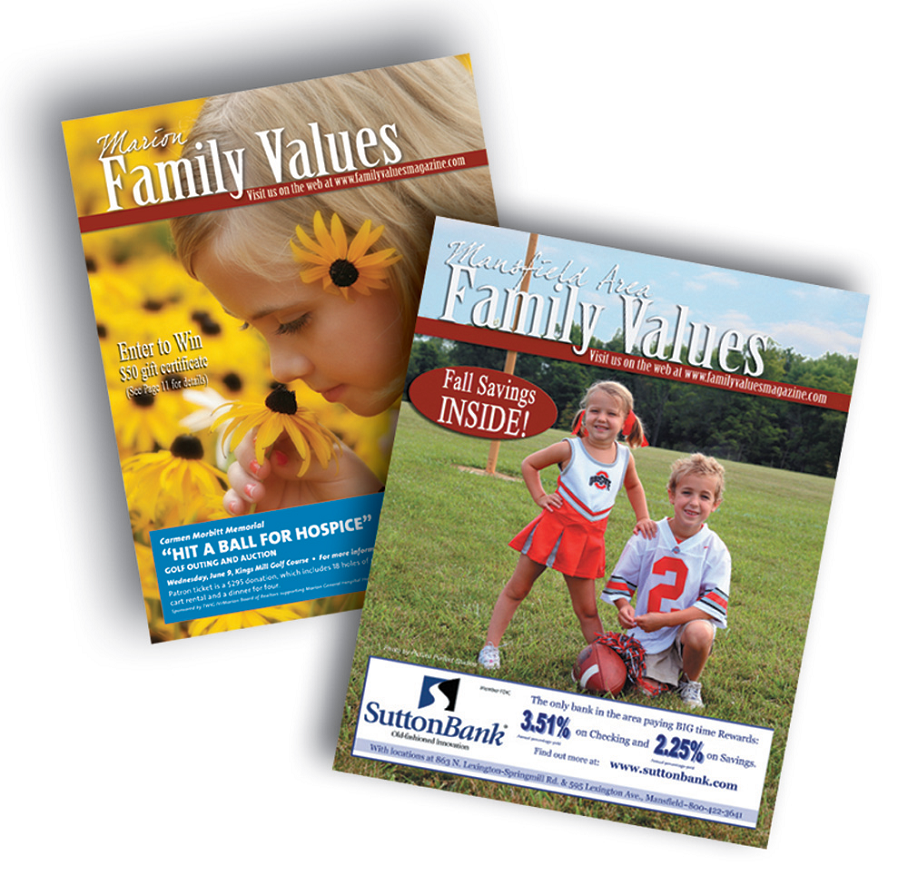 Family Values Magazine is a direct mail coupon magazine that is mailed to homeowners in the Mansfield Area. Proudly serving Richland County since 1996, Family Values has seen a substantial increases in recognition and readership through the years. As the first coupon publication in the area, we are proud of our ties to the community and the local business base. In a world of changing advertising and buying habits, Family Values Magazine has a proven track record of success for many small and medium sized businesses. From our business to consumer piece, to our personalized direct mail campaigns, we have the marketing solution to help you find that elusive new customer. Call or email today for a FREE consultation!
shane@FamilyValuesMagazine.com